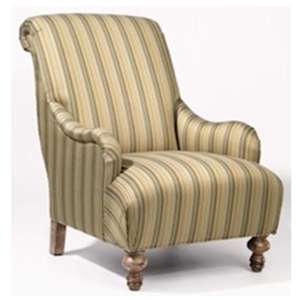 Upholstery Cleaning Services
What you Need To Know Before Hiring An
Upholstery Cleaning Service
Fine fabrics and upholstery require special care.  You are invited to contact us and a technician will inspect all your furnishings and make the recommendations that will be the most appropriate for your unique furnishings.  Specializing in both traditional wet cleaning and dry (solvent) cleaning techniques…at Regal Fabric Care maintaining and restoring custom made and antique upholstery is a specialty, not a sideline. The Goal: Remove the largest amount of soil while maintaining the original look and feel of the fabric. Emergency spot and stain removal service is also available. Asthma and allergy sufferers can benefit when particulate  soils such as smoke, soot, pollens, pet dander and dust are removed from your soft furnishings. Contact us for Professional Upholstery Cleaning Services today. Phone 781-995-0683 to learn more about our Boston area upholstery and fabric cleaning services or info@regalfabriccare.com .  Are Pets Stains and Odors a problem? We can help!
Furnishings in the Boston Area we service include the following:
Upholstered Headboards

Chaise Lounges

Sectional sofas

Dining Room Chairs

Upholstered Walls

Fabric Covered Office Partitions

Stage Drapes

Residential Custom Drapery and Curtains-swags, jabots, shears

Office Chairs, including Hospitality and Health-care Locations

Private Planes and Boats-bedding, leather, fabric and carpeting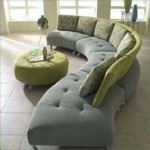 If your upholstered furniture has any of these symptoms it may be time to contact us:
Built-up soils on Sofa Arms and Head Rests

Soot from Fireplaces or Home Furnaces

Child Accidents: Vomit & Urine
It all starts with an inspection. From time to time we are asked: "Why do I need to schedule a pre-cleaning visit. Can't you just come over and do the cleaning?"      Unfortunately no, we do require a pre-cleaning inspection….
Here is why: At Regal Fabric Care we feel a visit to your home or office prior to scheduling an upholstery cleaning service call is in your best interest. A pre-cleaning inspection is designed to inform you of any special challenges we discover (stains, odors, defects etc) and to give you options that will include some sense of what the cleaning will involve including the final results…How the piece(s) will look upon completion.  Inspections, we also refer to them as Evaluations, are as painless as we can make them. In as little as 15-30 minutes we can inspect a whole room of upholstered furniture and present you with a written review: a brief description of each piece, any special challenges and an itemized cost, all free of charge of course. By calling 781-995-0683 or messaging us at http://facebook.com/regalfabriccare the process can begin.
Once your evaluation is complete and you schedule your cleaning appointment a thorough test clean is preformed in an inconspicuous area of your upholstery. Each fabric is tested to ensure that the cleaning will not change, in any significant way, the look or feel of your furniture. (Note: Cleaning will change all fibers to some degree). The actual cleaning involves our technicians choosing the proper equipment and chemistry to safely and effectively remove as many types of and as much of the soiling as possible. Your technician will keep you involved throughout the cleaning process from the initial test cleaning, to the actual fabric cleaning and even offer you some helpful tips on how to safely remove any spots or spills that may occur once we are gone-and we always leave you a bottle of our HomePro Spotter–the professionals choice for removing spots and spills from carpet, Oriental rugs and upholstered furniture.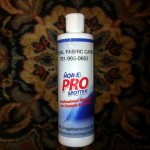 SPECIAL NOTE: Regarding Dry/Solvent Cleaning: Occasionally we encounter a piece of upholstery or even some area rugs and wall to wall carpeting that require a "dry cleaning." Dry cleaning using petroleum distilate liquids can be effective at removing a few types of spoils,  however a deep cleaning is not really possible. Water-based detergents are much more effective at removing various spots, spills and stains and are much safer to use. Every company has their own policy about safety. Our policy is: SAFETY is RULE ONE-without exception. Even though some of the newer dry cleaners are odorless this does not mean that they are safe. Dry cleaners off-gas dangerous fumes which can cause serious consequences to the health of you and your family. If we evaluate your furnishings and find that dry cleaning is necessary to presserve the look and feel of the fabric or textile you will be informed that off-location cleaning will be required. Off-location cleaning means that arraingements will have to be made for these "dry clean only" rugs, sofas etc to be brought to our facility for a safe, effective cleaning. Please note that a manufacturer's cleaning tag stating "S'-meaning they require a dry cleaning for the piece is not always accurate, most modern fabrics can be safely water-based cleaned. If at any time you have questions about how we can keep you, your family, your co-workers and ourselves safe during the cleaning process please let us know-781-995-0683 in the Boston area.
Questions about your Antique Upholstered Furniture ?
Did you know that all major detergents used by Regal Fabric Care meet of exceed the U.S. EPA's Designed for the Environment Program ( http://epa.gov/dfe )…Safe for You, Safe for Us-Safe for the World!

"A Clean, Healthy Home (& office)…GUARANTEED!"

781-995-0683

Serving Boston and surrounding communities

We're always Looking for GREAT PEOPLE!

http://regalfabriccare.com/careers/

Copyright 2011-2018