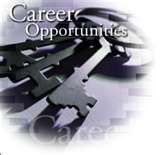 Career Opportunities
Our Business is Growing!  Come join Our Team!
Did You Know?      Our clients say that we consistently deliver the most thorough carpet, upholstery and drapery cleaning they have ever seen.  They use our services regardless of price because they value our thoroughness and say that we are friendly, enthusiastic professionals.  Our clients keep referring us to their friends, family and co-workers because they say we are the knowledgeable resource they depend on.  We strive to be the most educated, dedicated and pleasant professionals in our industry.   Oh…all of our Team has a lot of FUN TOO!
What are You Looking for in a Career?
Exciting opportunities

Personal and career growth

Friendly and supportive work environment

Stability

A workplace focused on ETHICS….please keep reading
Hi future co-worker, I'm Dave Mavilio, President of Regal Fabric Care, soon to be your "Personal Success Coach" If you can meet the qualifications I am about to reveal to you.  In the next few moments I am going to tell you about a great opportunity for you and how to qualify for it.  If at any time during this announcement you realize that you cannot, or do not wish to take advantage of this opportunity, just close this window.  But even if you are going to close this window, I suggest that you invite a friend to view this site and see if they can qualify. At the end of this page I will tell you how to get started with me.
First, here are some of the many reasons you should try to be a part of our TEAM!
Number One: I will pay you while you advance through my two to four week fast-track training program.  You make money now and learn as much as you would in two years elsewhere.  You will get your first raise in as little as three to four weeks and a hire on bonus of $200.00.
Second: Our fast-track program gets you right up to our standard wages where technicians earn $12-20 per hour plus lots of benefits and incentives.  Finally, a wage you can live well on now, while you work your way up the company ladder.
Third: You will never have to worry about enough work.  We will give you as much work as you can handle.  Hopefully you like overtime!
Next: Your job will be secure as long as you conform to our easy minimum expectations.  With Regal Fabric Care you always know exactly what is expected of you.  In fact we are so sure you will love it, that we are going to give you a retirement plan, access to our medical coverage, paid holidays, vacation pay after one year, worker's comp, life insurance and many more benefits.  I'll show you our company organizational structure and help you prepare for promotion so you can plan your next advance within the company.
We are currently seeking just the right individual to train as a field technician who will impress our clients and can fit in well with our team of fun-loving co-workers.  No gloomy gusses or frowny faces allowed here!  You will also need to be prepared to deal with my unusual policy of "telling you straight".  You will be working with a boss who will be like your personal success coach, who helps you set and achieve goals in every aspect of your life.  I will help you, push you, pull you and drag you across the finish line in whatever you set your mind to do.  Together we'll choose an area of specialization that you will quickly master.  And then you will oversee training in that field for the rest of your team members.  You will hold a unique position of importance where your ideas matter and where your team mates depend on you.
As Regal Fabric Care grows, new fields will be opening up and technicians like you who have advanced up in the ranks will have the opportunity to move into other branches of the company IF you have the desire and IF you have prepared.
On our team, you will enjoy working on your own, riding from job site to job site, cleaning in the finest homes and businesses in the metro Boston area.  Every job is different and there is always something challenging to learn.  Your goal will be to impress the socks off our clients by giving them most THOROUGH carpet and upholstery cleaning they have ever experienced.  You may be the only person from our company that the client ever meets face to face…the fate of the whole company will rest in your hands as you make a powerful impression on each client.  You will be the person they turn to for expertise within our profession.

In addition to helping you set and achieve personal goals, I will set you on a program of constant self-improvement that will double the value of your time every two to three years.  I don't just want you to work for us…I want you to be a part of our team, family and organization.  Ultimately, I want to help you achieve whatever your dream might be, even if it has nothing to do with work.  Come try out for this position, what have you got to lose?!  Let's build a better work environment together as we continually strive to deliver ever better service to our clients.  Just ask anyone who knows about carpet cleaning and they will tell you that REGAL is the finest cleaning company in the Boston area.  Do you want to be part of it?!
Now, here's the kind of candidate that will be successful at Regal Fabric Care.  If you don't meet these minimum requirements then you absolutely cannot work for us at this time.  See if you can meet each of these qualifications:
You must have a valid local driver's license and be able to obtain a Department of Motor Vehicles report showing no more than

one

ticket or accident on record and

no driving under the influence.

You must have reliable transportation to and from work.

You must be able to give a very good first impression.  You must have a friendly demeanor and enjoy serving clients.

Proper grooming is required: You must always wear and maintain your company issued uniform.   You must maintain a high standard of personal hygiene, have neatly cropped hair, no unnatural hair color, no jewelry- except for a wedding band, earrings are allowed for women and have no visible tattoos while in uniform.

You must be able to become bonded, meaning you cannot have a criminal record or unethical financial history.

You must be able and willing to pass a drug test.

You must be able to work late without notice.  The work week is Monday through Saturday and occasional evenings.

You must be fluent in English, be able to read and write clearly and fill out a detailed worker order.  And you must be able to do basic math.

You need good vision: glasses are fine, but no color blindness.  You also need to have at least average hearing and sense of smell.

You must not be sensitive to cleaning agents, pets or dust.

You have to be able to keep track of time and be punctual.

You must be able to memorize short, scripted dialogues.

You must be willing to study and learn by investing your time in developing your technical and communication skills.

You must be willing to work as part of a team, sometimes without supervision.  You must pay attention to detail and follow procedures,

always

taking great pride in your workmanship.

You must excel at communication-both orally and in writing-with clients and co-workers.

You must follow laws and safety guidelines, particularly driving.

Lastly, your character must be able to withstand a thorough background check.
If you meet all these criteria…CONGRATULATIONS!
You are invited to start the application process with this great company.  Now, here is what you do next: Email David at:  info@regalfabriccare.com  .  Tell David that you have read the "Careers" page of our company's web site and qualify for an interview.  David will then help you through our employment process, that's all you have to do.
Thank you for reading.
David Mavilio, President
Copyright 2017