Sun Fading Carpet Dyeing in Boston
Take a look at this sun faded nylon carpet belonging to one of our Boston area customers. Twenty years of use and exposure have left this wall to wall carpeting dull looking. Dyeing this room of nylon carpeting back to a bright color will save the cost of replacement!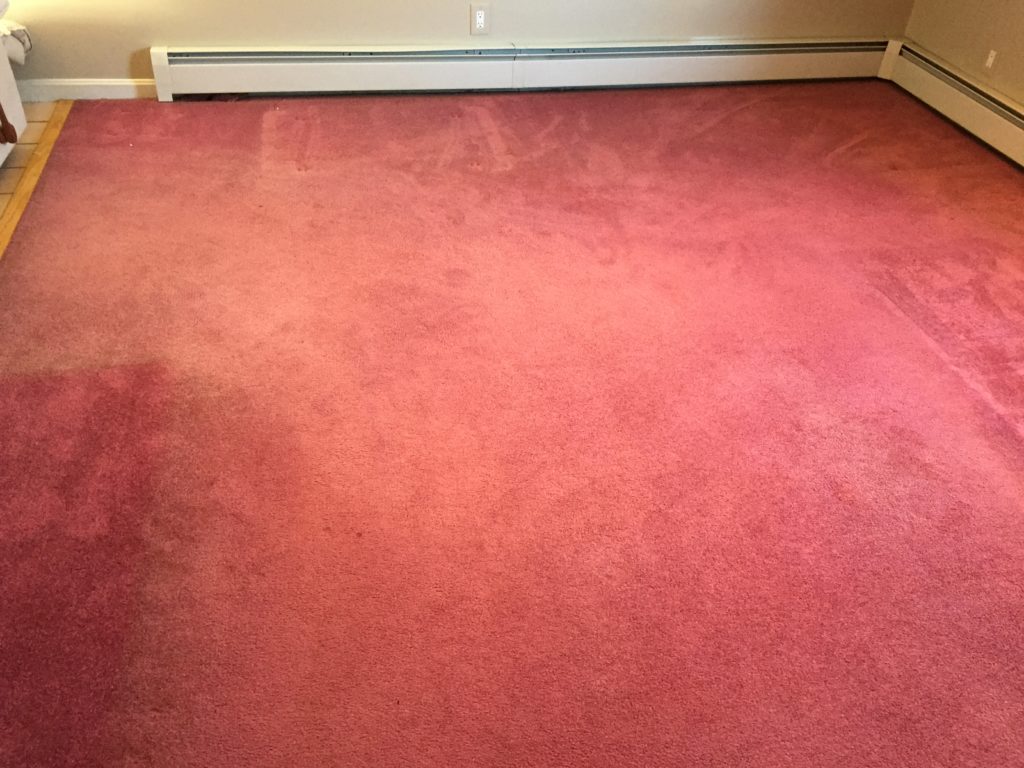 Watch the video below to see the dramatic changes that are possible with this custom process.
Our Color Restoration Process is also available for Persian Rugs and Commercial Carpet.
Saving The COLORS of NEW ENGLAND
One Carpet at a Time!
781-995-0683   info@regalfabriccare.com
=============================================================
=============================================================
Schools+Universities+Hotels