Normal maintenance cleanings for your fine Oriental rugs will greatly extend their usable life. We usually recommend our Boston area rug cleaning customers have their wool rugs cleaned every 2-4 yrs, more often in a busy household. Commercial woven rugs may need daily vacuuming, spot/stain removal as well as professional services monthly, depending of the commercial building it is in (office suites, hotel lobby ) and its location within these buildings: entryway vs. executive board room. Occasionally accidents happen….some very severe. Color loss of the wool pile ( aka face yarns) is a common occurrence, as well as "white knots" that are usually cotton foundation yarns of rugs that work their way up to and through the face leaving what looks like "bleached" areas.
Additionally Oriental and other wools rugs can loose their color because of:
Liquid Bleach spill
Aggressive/improper cleaning
Threadbare pile (showing the white cotton foundation yarns)
Now the good news: There are options Oriental rug owners have when confronted with this problem: Color correction, also known as dye correction.
The following video will give you some idea what is possible to restore the beauty of your fine wool rugs and carpeting.
(Note: some synthetic rugs and carpets-nylon for example-can also benefit from dye correction)
Questions?
We would love to hear from you!
781-995-0683    info@regalfabriccare.com
Message us through  facebook too!
http://facebook.com/regalfabriccare
" A Clean, Healthy Home ( & office )…GUARANTEED! "
Boston Carpet & Upholstery Cleaning Services
Tune in to the latest episode of REGAL TV: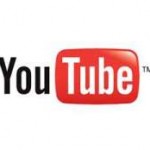 ALLERGY Sufferers ask us why we are your Boston area choice for safe, healthy carpet, rug, drapery and furniture cleaning….Homes, Offices, Schools, Universities and Hospitality!