Drapery Cleaning
     
Drapery Cleaning
Due to their delicate construction custom drapery and window treatments can be particularly susceptible to harsh cleaning. Custom window treatments should be cleaned using the least aggressive cleaning process that ensures soil removal, thus helping to preserve the look and feel of the fabric. Regal Fabric Care will evaluate your home or office drapery and other window fashions to determine the best method of cleaning. Only after you approve of our recommended cleaning process and the cost will we schedule a date and time for the actual cleaning. Rest assured, prior to a complete item being cleaned we will test-clean a small area in an as inconspicuous place as possible-this test-clean will give you an indication of what the final drapery cleaning result will look like and more importantly, will ensure that the cleaning process will be safe for the fabric.
Evaluating Your Drapery-What we look for:
Wear, Ultraviolet Light (UV) fading, weak stitching and broken seams

Spots & spills, hand prints, food and other substances that may have found their way onto your window treatments

Proper attachment to walls and ceilings: cords, brackets and screws are in place and functioning

Normal built-up environmental soils: dust, cooking oils, fireplace soot, smoke odor and pet fur & dander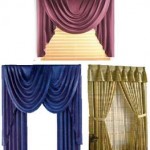 Cleaning Your Drapery:
Only after a complete inspection and your approval of the costs and processes will we begin: Taking care to protect surrounding areas of your home or office begins with covering the floors and any adjacent work areas we may need.

Cleaning equipment will be set-up to ensure you and your family are disturbed as little as possible.

During the cleaning you are encouraged to ask questions and to view the finished product as it progresses.

Final wrap-up of equipment and supplies: We are not finished until you are completely thrilled with what we have done!
 Contact us at 781-995-0683 and you will see how we can provide you, your family and your workplace with a clean, healthy environment…GUARANTEED!