Wine Spill Removal On Upholstery
The photos below demonstrate how effective proper stain removal can be when trying to remove red wine from upholstered furniture. Wine Spill Removal On Upholstery requires some basic detergents and someone who will not feel the need to rush into an overly aggressive cleaning method. Most homes have some of the basic detergents necessary for wine stain removal if used properly. In this particular example our customer's guest spilled red wine and immediately started to add harsh chemicals to the area. Our stain removal process would have been much simpler if the person had only left the spill alone and waited for our arrival.
Sometimes The Best Thing To Do Is NOTHING!   Call A Professional 781-995-0683
If you are going to try your hand at stain removal visit our Spot & Spill Removal Video Page for the how to's of specialized cleaning.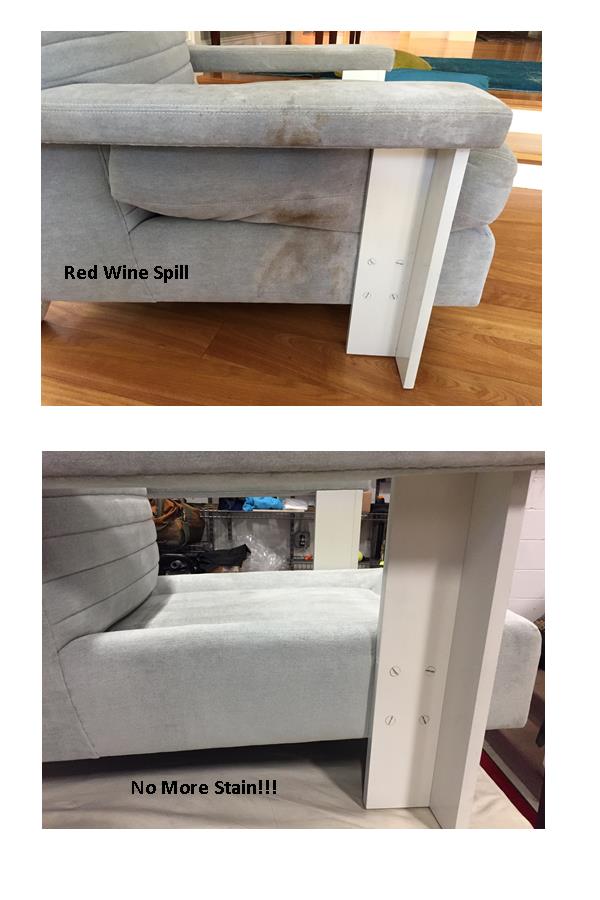 Below: Another angle of the same upholstered chair. Thankfully the person doing the spot cleaning didn't use a nylon brush to scrub the fabric. Abrading the fabric from overly aggressive cleaning is not reversible.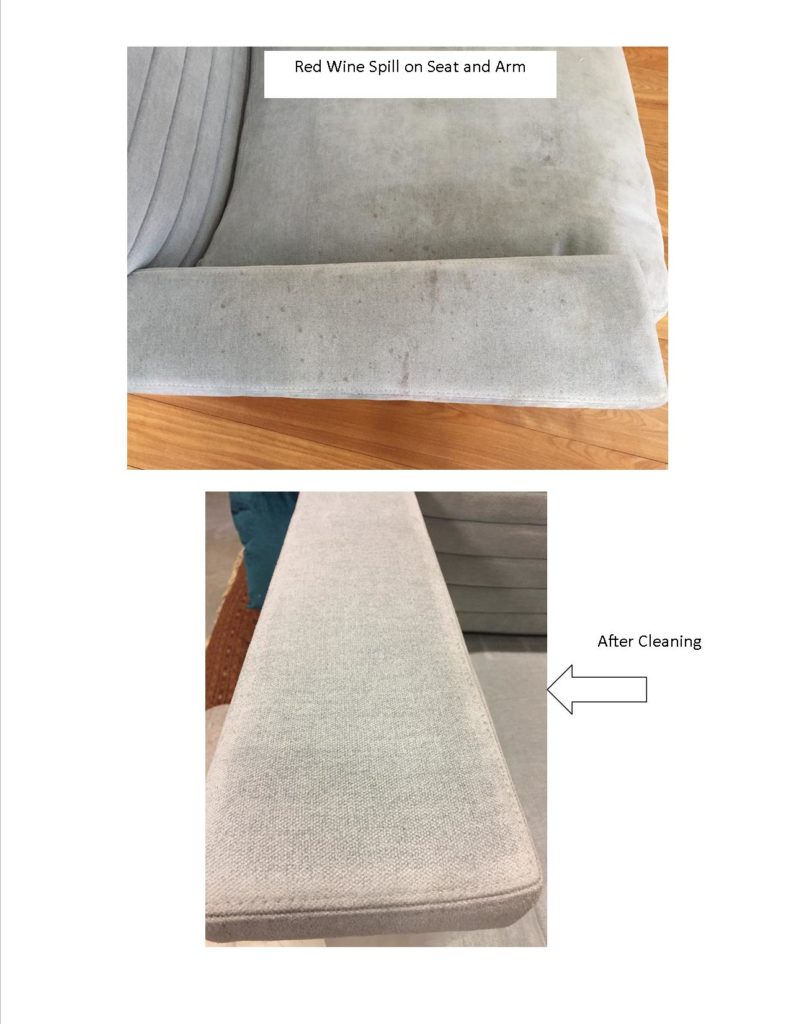 Need A Quick Reference Guide to Stain Removal?
Feel free to share your thoughts below or give us a call at 781-995-0683 or email:  info@regalfabriccare.com
Saving The COLORS of NEW ENGLAND
One Carpet at a Time!
© 2017