Why Test Rugs for Color Fastness Prior To Wash
Pictured below is David "Frenchy" LaFrance pointing to the "Dye Bleed" test results of a tufted rug. This machine tufted rug was brought in to our shop recently and the 24 hour Dye Test shows the deep red colors are unstable. Watch the video below to see more detailed results!
Questions? Questions? 781-995-0683   info@regalfabriccare.com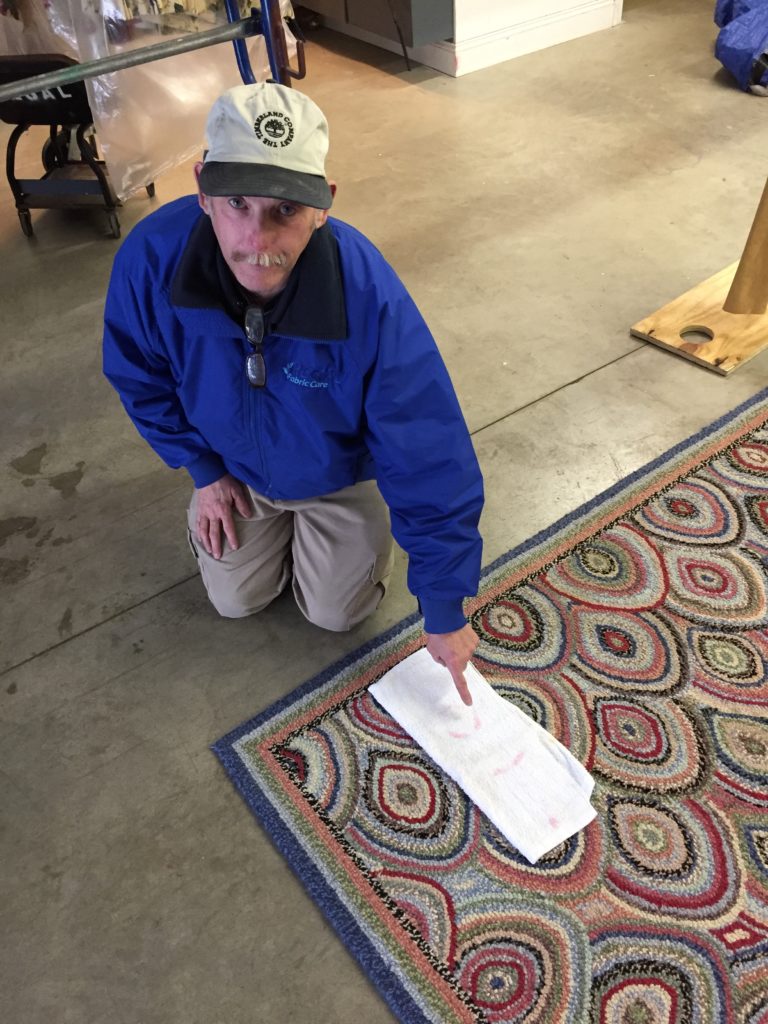 Why Test Area Rugs For Color Fastness Prior To Washing?
Colors bleed on many rugs, both older and more modern pieces. It is always best to know in advance if any colors are unstable. Unstable dyes can be treated to help keep them "attached" to the fibers. Even if you are spot cleaning a small area make sure to only use enough liquid to safely remove the spill or spot. Some rugs can bleed very quickly even if only a small amount of moisture is used.
781-995-0683    info@regalfabriccare.com
Saving The COLORS of NEW ENGLAND
One Carpet at a Time!
© 2017