Upholstery Cleaning: How to Pretest Detergents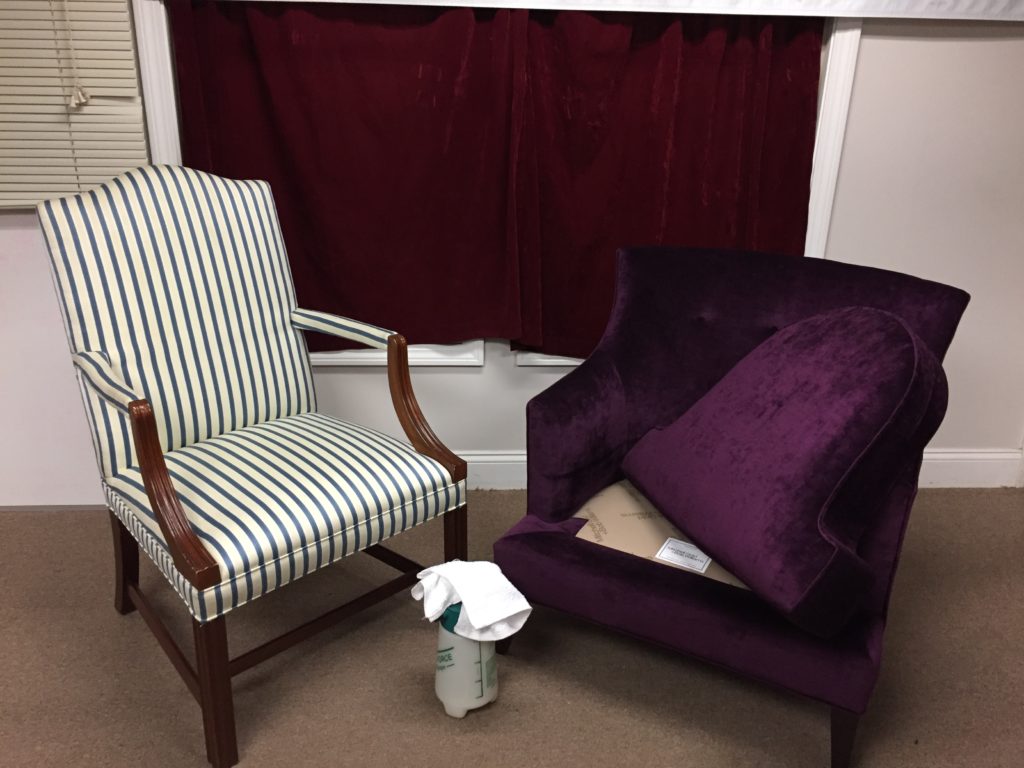 How do you know if the soaps or spot cleaners you purchase can safely be used to clean your upholstered furniture?
The answer is to test each solution in a hidden area. As the video below shows apply detergents to the fabric and cover with a white terry cloth, waiting at least 10-20 minutes then removing the cloth and look for any color transfer. If colors run, transfer to the cloth or look faded or diminished DO NOT go forward with the cleaning or spot removal. You would be better served contacting a professional who has training in several methods of fabric cleaning. The two chairs picture above represent a straight forward example of testing detergents and one that is more complicated. The video should help explain how to approach almost any upholstered furniture situation.
(Also offering Rug & Carpet Dyeing and Color Correction Services-see below)
+
Saving The COLORS of NEW ENGLAND
One Carpet at a Time!