February may be your lucky month! After we clean, we'll apply your first room of Scotchgard Carpet Protector for free-with the purchase of two additional rooms for the whole month of February 2012.
Why SCOTCHGARD Protection?
…because this amazing product helps repel water and oil-based spills as well as keeping the sandy, gritty walked-in soils suspended on top of carpet fibers, making them easy to vacuum away
Scotchgard Protector is safe for you and your family and even your pets and can be applied to your wool carpeting and rugs also.
To schedule your Boston area carpet and upholstery cleaning give us a call at 781-995-0683 or info@regalfabriccare.com
Message us through  facebook too!
http://facebook.com/regalfabriccare
" A Clean, Healthy Home ( & office )…GUARANTEED! "
Boston Carpet & Upholstery Cleaning Services
Tune in to the latest episode of REGAL TV: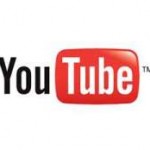 ALLERGY Sufferers ask us why we are your Boston area choice for safe, healthy carpet, rug, drapery and furniture cleaning….Homes, Offices, Schools and Universities!