How To Clean Old Crusty Slime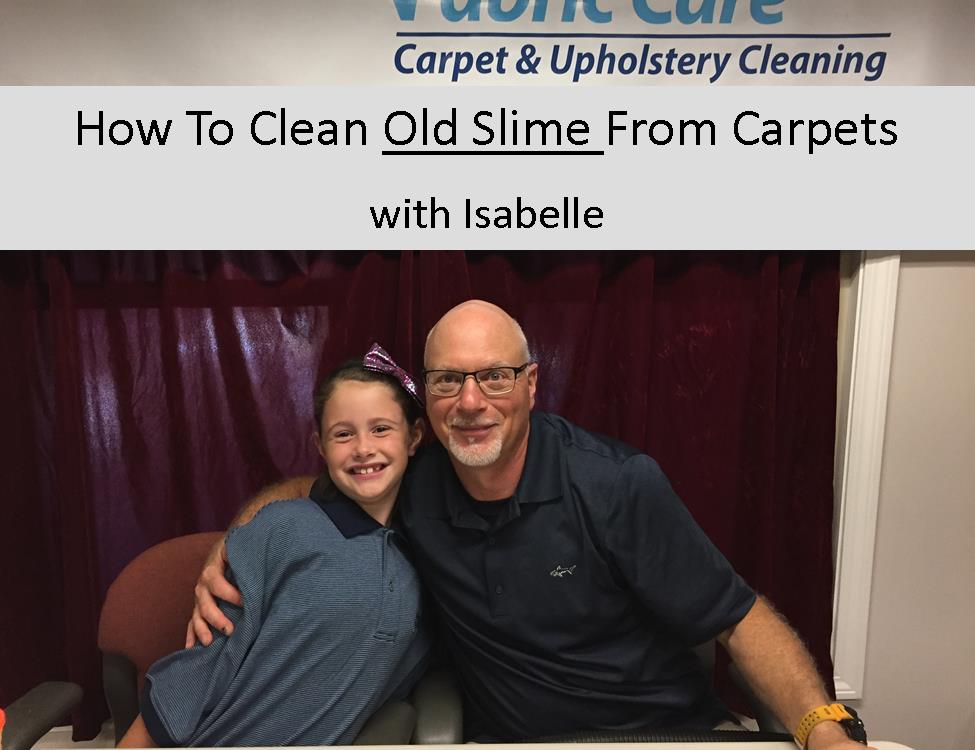 In this video (link below) Isabelle is helping to clean up slime that has been sitting on carpet for quite some time.
This carpet cleaning method works on regular residential carpet, expensive wool carpet, Persian rugs and even commercial carpeting found in hotels and offices.
To help soften the slime we used a hot, damp terry towel applied for 10-30 minutes. The slime on your carpet will begin to soften almost immediately. You can also use a damp sponge to help soften the slime.
Use the Woolite detergent mixed according to directions on the bottle-apply it in small amounts with a soft brush and then work it in with a spoon or other blunt utensil.
The shop vacuum and white vinegar (mixed 1:1 with water) will rinse out the slime and detergent residue.
Do this several times until all clumpy slime is removed.
If any food coloring remains once you have thoroughly rinsed apply 3% hydrogen peroxide.
If you have questions please leave them below.
*for more How To Videos visit our Video Page
or
Our Complete Carpet Rug Upholstery Washing Services
Saving The COLORS of NEW ENGLAND
One Carpet at a Time!
781-995-0683   info@regalfabriccare.com