How To Clean A Needlepoint Wall Hanging
Using the antique needlepoint wall hanging below as a demonstration, the video will show you How To Clean A Needlepoint Wall Hanging….using some basic techniques you can use continue to use for the care of your woven treasures.

Always Remember:

Most needlepoint weaves, especially older ones are made of natural fibers-wool, cotton, jute, linen-these natural fibers are more prone to shrinkage and dye bleeding. Always test the fibers prior to wetting the entire piece. If you see signs of shrinkage or dye bleeding I suggest you contact a professional who has experience cleaning delicate, older weaves.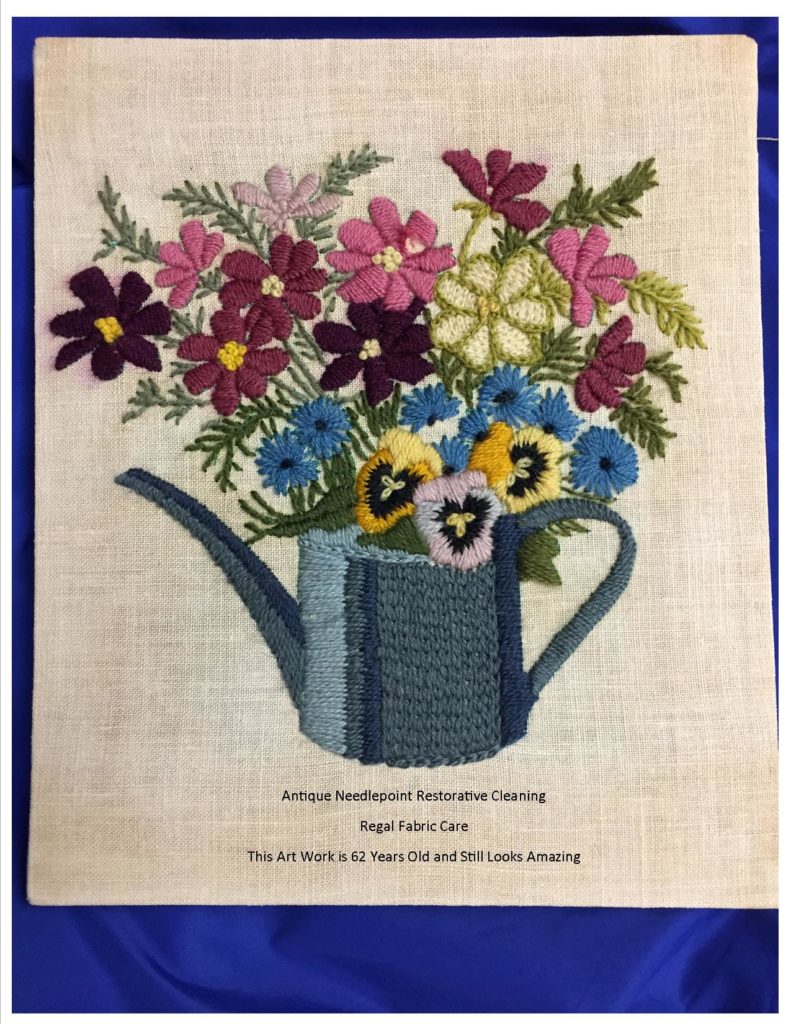 Can't get enough of Needlepoints? Check out This Needlepoint Page
Saving The  COLORS of NEW ENGLAND
One Carpet at a Time!
781-995-0683   info@regalfabriccare.com
Our VIDEO PAGE may have other demonstrations that you may be interested in!