Drapery Cleaning Boston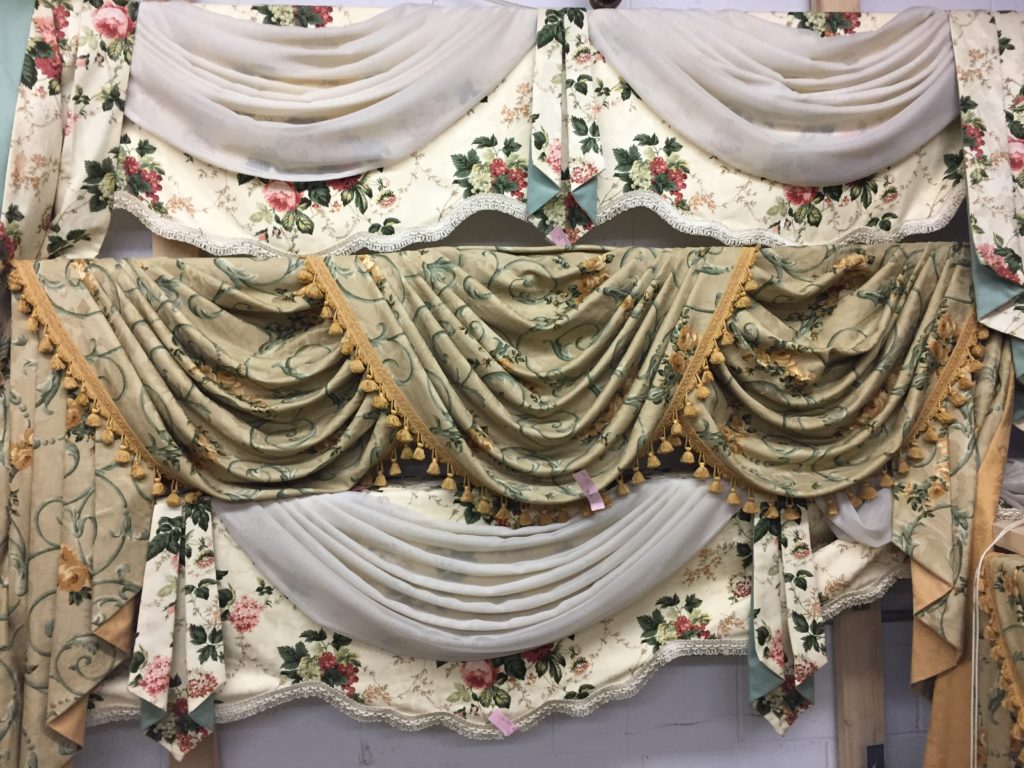 The photo above shows some of the custom made drapery boards we are cleaning at our Boston area work shop. This particular customer wanted all drapery removed and carefully cleaned while her home was going through an extensive renovation. Removing attached boards from walls is usually the only way to ensure their safety during painting and construction work. Be sure to call us before any work begins so that we offer you options for the drapery.
Drapery can be cleaned in place when there is no other work being done in that area, which allows us to give customers a choice: Clean in the home (or office) or take down and clean at our work room. Cleaning on location ( at the customer's location) is usually less expensive due to the savings related to take down and rehanging.
Questions? 781-995-0683   info@regalfabriccare.com
Watch the video below to learn more:
Click here for information about Caring for Your Custom Drapery
Saving The COLORS of NEW ENGLAND
One Carpet at a Time!
© 2017