Cubicle Fabric Cleaning
The fabric covered partition panels you see below are from one of our Boston area customers. They have a growing company and want to provide their employees and guests with a bright, clean and healthy work place. We were asked to clean the two samples below as a test. The results will give their office manager an idea what the remaining several hundred pieces will look like after cleaning. Our goal is always to remove as much soils as possible without damaging or altering the fabric or the backing material. We believe its always necessary to provide our customers a "Test Clean" prior to jumping right into the process. The results show a considerable amount of soil removal and no change to the fabric. Following the cleaning we will be applying a Fabric Spot & Spill Protective Coating-This will keep the panels cleaner longer, reducing the need for frequent cleanings and saving our customer money over the life of the panels.
Feel free to share your thoughts below or give us a call at 781-995-0683 or email:  info@regalfabriccare.com  
Thank you for your interest!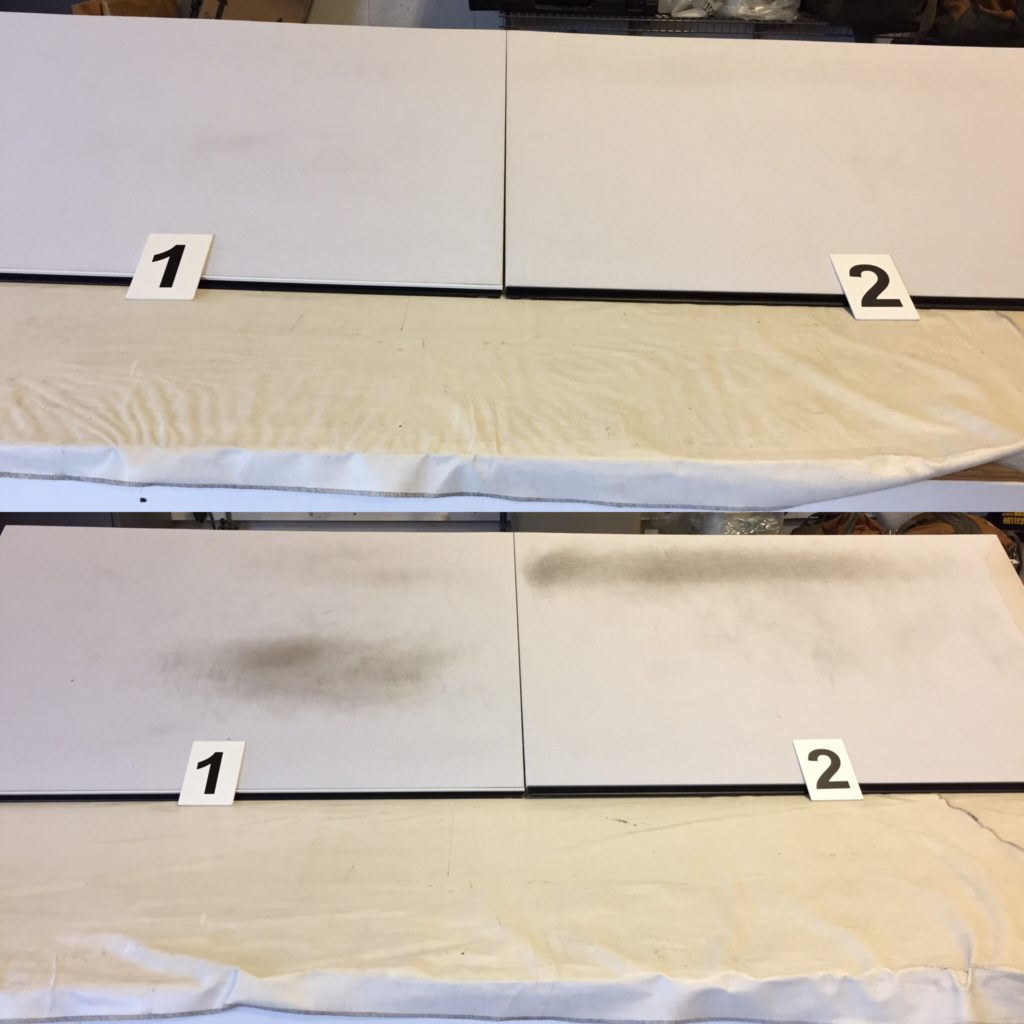 Saving The COLORS of NEW ENGLAND
One Carpet at a Time!
Color Restoration & Bleach Spot Repairs
© 2017