The unique requirements of corporate carpet maintenance and restoration cleaning, including banking locations, hotel and hospitality areas, schools and universities and health care locations (assisted living, child daycare and adult daycare sites) throughout the Boston Metro area are all included in our system which will prolong the life and beauty of your flooring.
We use our four step plan to rejuvenate carpeting that has not been maintained very well and also to continue on a maintenance regimen that is already in place.
Our Plan consists of:
A Comprehensive Evaluation
Developing a Custom Plan just for your facility
Providing the services: restorative cleaning and/or maintenance cleaning
Adapting-to your particular circumstances: If your needs change we will adapt our protocol
If you would like to learn more about caring for your Boston area office building, University, daycare center, hotel and even assisted living location please contact us at 781-995-0683 or info@regalfabriccare.com , message us: http://facebook.com/regalfabriccare
or visit: http://regalfabriccare.com/services/carpet-cleaning/commercial/
"The safe, effective removal of soils and allergens will make for a brighter, healthier work environment for you, your guests and your team-saving you money and eliminating worries! " Call us and ask us how 781-995-0683.
" A Clean, Healthy Home ( & office )…GUARANTEED! "
Boston Carpet & Upholstery Cleaning Services
Tune in to the latest episode of REGAL TV: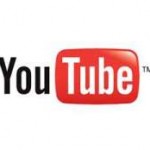 ALLERGY Sufferers ask us why we are your Boston area choice for safe, healthy carpet, rug, drapery and furniture cleaning….Homes, Offices, Schools, Universities and Hospitality!
© 2012