Cleaning Silk Fabric
The pictures below show some "Before" and "After" photos of the cleaning results of a soiled Silk Upholstered Wall panel in a Boston area home. The multiple spots are an ointment "spill" and the area around the light switch is body/hand oils from years of contact. When attempting to clean something like upholstered wall panels it is very important to test the cleaning detergents and method of cleaning in a hidden area prior to "attacking" the soil. Our customer gave us permission to move a piece of furniture to access a "test site". Once we determined that our cleaning would not change the fabric we proceeded to clean the spots. It should be remembered that cleaning in a "test site" does not guarantee that the soils with be removed, it only shows that it is likely that the cleaning won't make the situation worse.
Questions?
781-995-0683   info@regalfabriccare.com
The two photos below show the spots/soiling prior to cleaning: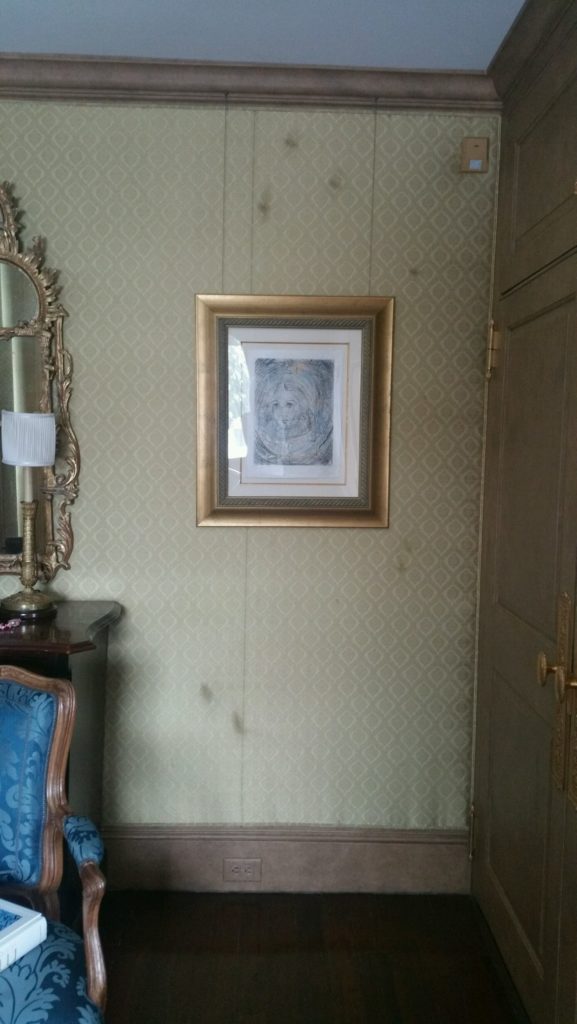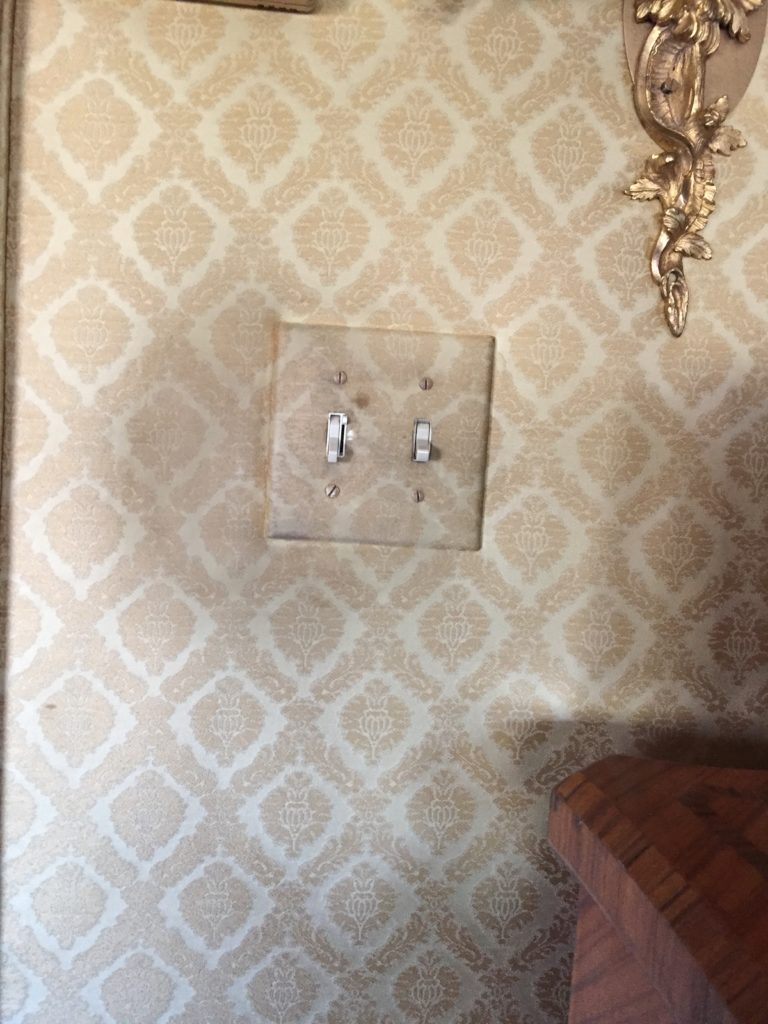 The two photos below show the results of a successful cleaning!
See More Examples of our Professional Cleaning Services
Saving The COLORS of NEW ENGLAND
One Carpet at a Time!
Color Restoration & Bleach Spot Repairs
© 2017