Residential Carpet Cleaning
Residential Carpet, because of its thick, plush pile, is wonderful at holding soils, grit, grime and allergens close to the floor and away from your family's breathing zone.  Your home's carpet can hold up to several pounds of soil per square yard without even appearing very soiled. Therefore it is necessary to remove the build-up of these allergy triggers and other soils on a periodic basis by professional carpet cleaning. Only a qualified technician using safe, effective carpet cleaning detergents and equipment can thoroughly remove the soils that will collect in your home's carpet. Professional carpet cleaning every 12-24 months is recommended by carpet manufacturers and health professionals…more often in homes with pets and young children or where people with compromised immune systems reside.
Below is an outline of the carpet cleaning process-.  We of course welcome your phone calls and email inquiries with additional questions, comments or to schedule services for your Residential Carpet Cleaning needs.  781-995-0683 helpdesk@regalfabriccare.com
"The service was friendly and professional and my rugs are clean-Thank you"  Kris R. Wakefield, MA
It all starts with a comprehensive Carpet Evaluation. A technician will visit with you to assess the condition of your carpet, including age, wear, spots/spills, needed repairs and any special concerns you have, including sensitivities of you and your family to any spot removal agents or detergents. When complete you will be presented with your written evaluation which will include an itemized list of all the carpeted areas and locations in your home-bedrooms, hallways, home office, stairways etc. Your carpet evaluation will also include your technician's additional notes and suggestions as to how our services can best suit you and your family. Note: Your carpet cleaning evaluation can be presented to you at the time of the technician's visit and may also be emailed to you if you wish. However, only after your approval will a cleaning day and time be scheduled.  To schedule your evaluation, all at no cost of course, please phone 781-995-0683-for all contact options you may click the link: Contact US Info.
The Carpet Cleaning: Once a convenient date and time have been scheduled for our visit to your home your carpet cleaning technicians will ensure that the process will progress smoothly.
 Your technicians will ask you to guide them through the areas of your home to be cleaned so that we all understand the work parameters-possibly addressing any additional questions or concerns since the evaluation.

Your technicians will perform their work in the safest, most efficient way possible.

Your carpet cleaning technicians will only feel the work is complete when you are satisfied. A final Walk Through will show you the results of the cleaning and address any final questions you may have, for example: How long does it take for carpet to dry after the cleaning? 

Your technician will behave at all times as a guest in your home-treating you and your family with care and respect.
The Follow up: A day or two after the completion of your carpet cleaning our office will contact you. Our goal is your complete satisfaction with our people and our workmanship. If there is a concern with any aspect of the cleaning we will fix it immediately…GUARANTEED! We want to be your Boston Area Carpet, Oriental Rug, Upholstery and Drapery Cleaner now and far into the future! Visit our SPECIALS PAGE  to take advantage of any discounts that may apply.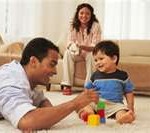 Did you know that all major detergents used by Regal Fabric Care meet of exceed the U.S. EPA's Designed for the Environment Program ( http://epa.gov/dfe )…Safe for You, Safe for Us-Safe for the World!

781-995-0683

Want more News?

Stay up-to-date with sales, email-only promotions, and special offers

Sign Up for Email Updates

 Copyright 2018