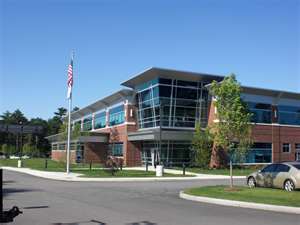 Commercial Carpet Cleaning
Commercial Carpet Cleaning The Safer Way!
From office parks to high rise suites….Your commercial carpet cleaning is covered.  The unique requirements of corporate carpet maintenance and restoration cleaning, including banking locations, hotel and hospitality areas, schools and universities and health care locations (assisted living, child daycare and adult daycare sites) throughout the Boston Metro area are all included in our system which will prolong the life and beauty of your flooring.  The safe, effective removal of soils and allergens will make for a brighter, healthier work environment for you, your guests and your team-saving you money and eliminating worries! Call or email us and ask us how..781-995-0683     info@regalfabriccare.com
Commercial Fabric and Carpet Cleaning can be broken down into four distinct steps:
A Comprehensive Evaluation

Developing a Cleaning Plan

Executing the Plan (cleaning your carpet, office chairs etc)

Adapt the Plan: implement changes when circumstances dictate
STEP ONE: It all starts with a Comprehensive Evaluation of your office: Your technician will access the current condition of your flooring and evaluate your ongoing commercial carpet cleaning processes.  A comprehensive commercial carpet cleaning evaluation will also identify the following:
The age of your carpet

The type of carpet fiber-nylon, wool, polyester-maybe a blend

The type of installation-stretched-in, glue-down, double glue-down

Installation concerns that may affect your carpet's performance

Heavy traffic areas-are the high use areas being addressed more frequently than carpeted rooms that see little use?

Identify spots and spills-Where are they located? Can they be removed with professional carpet cleaning? Has someone already tried to remove these spills?

Carpet manufacturing and installation defects-roll crush, loose stretch, weak seams, too much/too little adhesive etc

Concerns with the current maintenance plan-(Is there a current carpet cleaning plan?) Cleaning frequency? Inappropriate detergents and spot removers? Residue build-up, usually from poor rinsing/flushing out of the detergents?
STEP TWO: The Carpet Cleaning Plan you will be presented with will include our recommended solutions for your floor covering concerns:
Frequency of cleaning: We will determine how often each area in your office, health center or school should be cleaned and to what degree they should be cleaned. For example, the entryway of a retail location may require restorative carpet cleaning at least monthly, while a slightly-used conference room in a bank maybe only need a maintenance cleaning quarterly. NOTE: Sometimes we are only needed on an as needed basis-that's OK too!

Ongoing Spots & Spills: Special visits to remove those "ugly" spills

Determining the days and times for our visits which will fit in best with your requirements

Presenting you with a cost for implementing your plan and saving you money and headaches
STEP THREE: The Carpet Cleaning Process-By now you will know almost as much as we do about how we intend to remove the soil, grit and grime from your commercial carpet and provide you with a clean, healthy work place..
Setting up the cleaning: We will ensure that our cleaning will not interfere with any ongoing operations in your company or facility-limiting noise and obstructions where possible

Safety is

RULE ONE

in this Company! No matter what the plan book says we will not proceed with any operations that jeopardizes our crews, your people or your facility-We will advise occupants to show care when traveling through our work area, especially around damp transition areas as a result of the cleaning process.
During the completion of the cleaning process we walk the floor, that is our crew chief will inspect the entire job and if necessary readdress area that he/she feels may need more work. If carpet defects (pulls, rips, weak seams) or permanent stains remain he will contact you during normal business hours to explain the cause and suggest remedies.
STEP FOUR:  Adapt the Plan: Implement changes when circumstances dictate. Some circumstance that may effect the carpet cleaning plan:
Covering a hard or resilient floor with carpet: This "new" floor can be added to the carpet cleaning plan.

Your hours of operation: If access to your facility has changed we will do our best to accommodate you, your employees and your clients.

Your floor plan changes: For example: What was once used as a meeting room is now a storage room-we will be able to decrease the frequency of the carpet cleanings.

We have implemented new, innovative carpet cleaning detergents and/or processes that help us clean more effectively-maybe even more safely!
Please contact Regal Fabric Care to see if we can make a healthy change to your office, school, conference center, daycare or other commercial facility. Phone us at 781-995-0683 or email info@regalfabriccare.com .  At your request a technician will visit you.
Want more News?
Stay up-to-date with sales, email-only promotions, and special offers
 Copyright 2011-2018