The wall hanging to the left is one of several pieces recently cleaned at our Boston area fabric and rug cleaning shop. Our Boston area customer suffered a moth infestation and these wool fiber hand-woven hangings needed immediate attention. All nine pieces cleaned up very well and are back with the customer.
NOTE: The wool wall to wall carpeting was cleaned and treated on location. The Oriental rugs were taken off-location completely cleaned and treated for moths and returned.
The video below will show you some of the detailed weaving of these pieces as well as give you insight into the cleaning process.  We welcome your thoughts and feedback.
We would love to hear from you!
781-995-0683    info@regalfabriccare.com
Message us through  facebook too!
http://facebook.com/regalfabriccare
" A Clean, Healthy Home ( & office )…GUARANTEED! "
Boston Carpet & Upholstery Cleaning Services
Tune in to the latest episode of REGAL TV: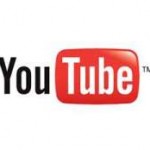 ALLERGY Sufferers ask us why we are your Boston area choice for safe, healthy carpet, rug, drapery and furniture cleaning….Homes, Offices, Schools, Universities and Hospitality!
© 2012