What is so SPECIAL about this March?
SAVE 15% on any service we offer-that's right ANY Service:
CARPET + Upholstered Furniture + DRAPERY + Oriental Rugs
…and now Stone & Tile Cleaning, Sealing and Polishing
Residential Services only-Absolutely will expire on March 31, 2012
Call 781-995-0683 or info@regalfabriccare.com to schedule your appointment
" A Clean, Healthy Home ( & office )…GUARANTEED! "
Boston Carpet & Upholstery Cleaning Services  and Stone & Tile Services
Tune in to the latest episode of REGAL TV: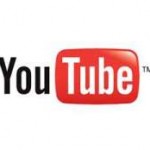 ALLERGY Sufferers ask us why we are your Boston area choice for safe, healthy carpet, rug, drapery and furniture cleaning….Homes, Offices, Schools, Universities and Hospitality!
© 2012